Welcome to My Web Site
Herein is an accounting of almost all of my life's work, including my:
books in computer programming
computer software
handmade pens, bowls and other items made from wood
textbooks in mathematics
Modules in Mathematics, published under the imprint Innovative Textbooks
research papers in mathematics
Now that I am retired from teaching, I have more time to pursue other activities, such as woodworking and software development. My woodworking products (pens, bowls and other items) can be found on my web site The Pen Professor.
In the late 1990's, I started writing books on computer programming, with emphasis on Visual Basic and Microsoft Office applications. My first book was Access Database Design and Programming, published by O'Reilly. I also started a small consulting business in Office application programming. While I still do Office consulting, I also like to write small Windows utilities, some of which I will be offering here (under the 'Software' link on the left).
Notes:
New Version of Object Model Browser
After a great many requests to update Version 2 of Object Model Browser, I finally decided to do just that. Version 3 of OMB has been totally rewritten under the .NET framework. It has several improvements over the prior version. First, version 3 shows a more realistic view of object models with multiple top objects. Second, it does not require any user customization of a model. (Version 2 has a Create Model Wizard, but this is not needed in Version 3.) Third, installation is now simply a matter of copying the files to your favorite folder and clicking on the EXE file. For more information or to download a trial version, please visit my software link
An Introduction to Discrete Mathematics
My book An
Introduction to Discrete Mathematics
, previously published by HBJ and Saunders, is now available for textbook adoption through Innovative Textbooks. For more information, please click the 'Contact' link on the left.
My books
Computer books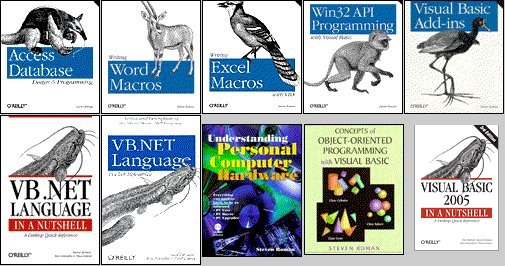 Math books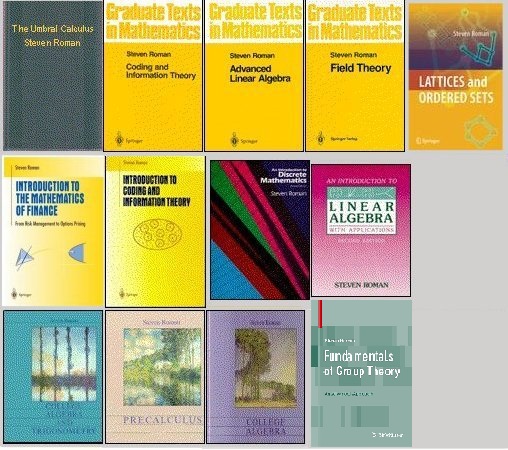 Innovative Textbooks: Modules in Mathematics